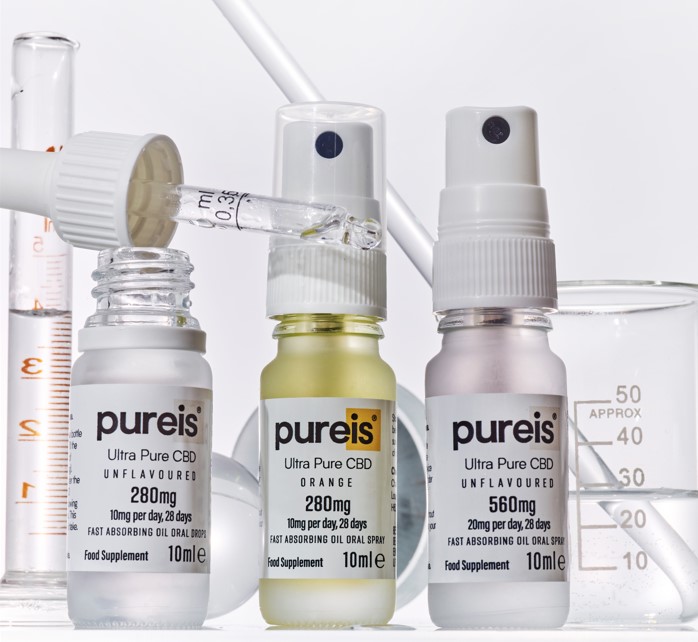 A Certificate of Analysis shows the results from a laboratory that tests each batch to ensure that the ingredients that are supposed to be in products are present in the correct quantity. Whilst ensuring no unhealthy level of toxins and pollutants are present.
We have compared our lab-made Ultra Pure Certification of Analysis (see below, left side) against a Certification of Analysis (see below, right side) from a cannabis plant CBD, tested by the same laboratory. This show the amount of other components that are often present in cannabis plant CBD products that are currently on the market.
Pureis® Ultra Pure CBD only has CBD present in our product and no other components.